physical appereance
How they looks very strongly determined Don Bluth's movie, but this is questionable, at all... too many illustrations show them relativy normally to origin kinds... but... this is questionable... they are different... his genom is probably changed... but in what all elements? They look same as norway rats and field mices? Or they look slighthly different... at least when we realize, that many elements of apperance define and determine our behavior...
What i have mainly on mind, is their limbs and head...
in case of head.... will they have bigger braincase? Or his arrowhead shape looks just cool (on size of brain do not matter too much... or yes?) is true that Bluth make to rosebush more bally heads than rats (young Nicodemus i suppose) in laborattory flashback... but this can be just my sense...
**Position of eyes **
Origin kind have positioned eyes strongly on side of head... this have reason, becouse rats and most of other rodents are prey animals and this position allow them see much more what happening around them...
on other side his binocular seeing field is really small and is more in perifery filed of sight... so they have lack of chances to determining of depth of space and mainly they have double view of world... so they must differently turn their head for determine depth of space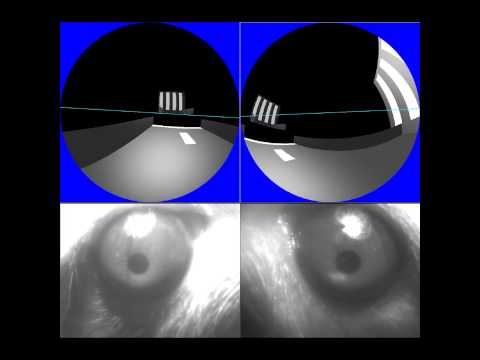 on other side humans and other predatory types have eyes positioned more to front... i gues here is dont need much explain... we see world binocullary and easyly we recognize how far is what...
on example field of view of animals... rats is like birds in this example
!(https://artanddogblog.files.wordpress.com/2013/07/vision.jpg)
here is question: what about positioned NIMH rats eye more to front.... not much.... maybe to half way between origin rats and human?
limbs and hands (hands?)
Yup.... firstly length... origin types have relativy short legs.... but what i see cool images on yours fan art site and ofcourse in Bluth's movie, they seems longer.... not much longer like in human example... but longer.... especialy hind limbs...
my thoght is that hind limbs are cca in same length like front limbs
...here I would like to give an example some my concept...
!(http://i40.photobucket.com/albums/e229/ondrej_vanca/zee_zpse1052200.jpg?t=1418425420)
what do you thing?
About hands... hehe yup... we people are grateful for everything we ever achieve to our thumbs! With that we can easily manipulate with tolls and also with relativy tiny objects.... becous e we have fifth finger oposite tuo other fingers with ability touch by belly of thumb to other bellyes of other fingers... Origin rats dont have thumbs (i dont really know why... on hind paws thay have it!), well their thumbs are very stunted... i gues every will agree that NIMH ones will have finger fully evolved... with abilites what i mentioned earlyner :) Of course here is also "pronation" and "supination".... this mean taht hand can turn to sides in wrist (paw of origins cant, i read somewhere)...
Small notice: Very important is also their incisors.... this fact is probably well known, but just mention.... these teeth constantly grow.... becouse rodents must them still grind... or these teeth will overgrow and this will couse problems (wild ones starve to death)... becouse they must gnaw still someting... and it will also apply for NIMH ones...
Also... their incosors are yellow-orange, not becouse they dont just not brush them.... but becouse these teeth contain small amount of iron.... becouse is really hard and may be cut through the concrete and softer metal...
Final question: If we accept my teory of origin.... is really questionable, if they will look too anthro! But here is of course really important some esthetic angle of view; must look naturarly and confortable.... so scientific reasonable point of view is secundary...
p.s. Really sorry for my english, i hope thats is enought understandable and will be least misunderstanding.